"providing sound and reliable engineering advice to clients and professional colleagues for over 25 years"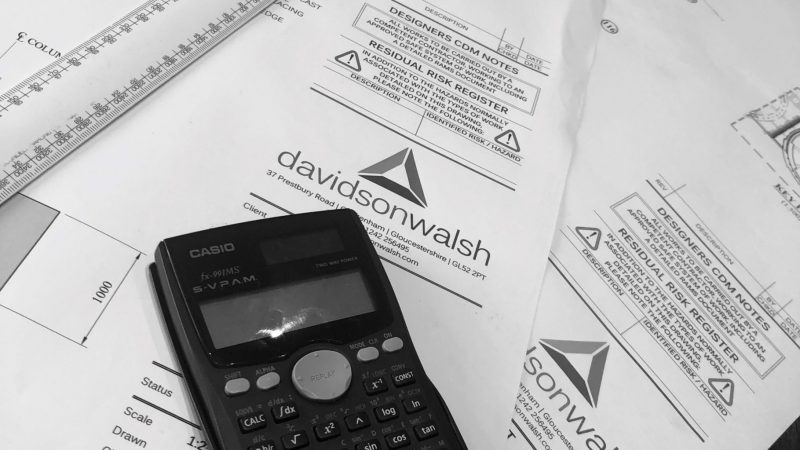 Davidson Walsh is a multidisciplinary structural and civil engineering consultancy that provides high-quality, efficient design and sustainable design solutions for a multitude of projects genres and scales. Ranging from small domestic alterations up to multi million pound developments.
Located in Cheltenham, Gloucestershire we are well positioned to provide services throughout whole of the UK and Europe.
"developing efficient, intuitive and sustainable design solutions for the built environment that meet the clients brief with due consideration for buildability"
" Ecotricity have enjoyed a long standing partnership with Davidson Walsh who have provided civil design services and taken on the role of principal designer on numerous grid scale renewable energy projects. In particular we appreciate Davidson Walsh's clear communication, breadth of expertise, eye for detail and commitment to the management of health and safety. "
"We have been working with Davidson Walsh for a number of years now, Gary and his team have provided an excellent service to Highgate Construction Ltd and I would not hesitate to recommend them to others. We have always found them approachable, informative and very professional."
"We have been hugely impressed by the way the Davidson Walsh team has always found sensible, practical solutions to the structural challenges we've faced. Gary's personal input has been particularly valuable, bringing welcome flexibility and pragmatism alongside the high technical standards we've naturally come to expect. For us, that's translated into a strong perception of a 'tailor made' rather than 'off the shelf' service - and certainly makes them our partner of choice for any further work we do in the Cotswolds".
"We have used Davidson Walsh on a number of projects where they have assisted us with design and detailing of civil & structural elements for power generation schemes. Their careful attention to detail and specific experience of the market that we operate in makes them an ideal partner for us to deliver our projects to the required specifications."
If you would like further information or a quotation regarding a project or renovation then please click below and one of our team will contact you.